Religious Education (RE)
Religious Education is co-ordinated by Mrs Flaherty.
Religious Education lessons are provided according to 'The Way, the Truth and the Life' Religious Education programme. However, Religion is not treated as just another subject, but is fundamental to the whole life of the school.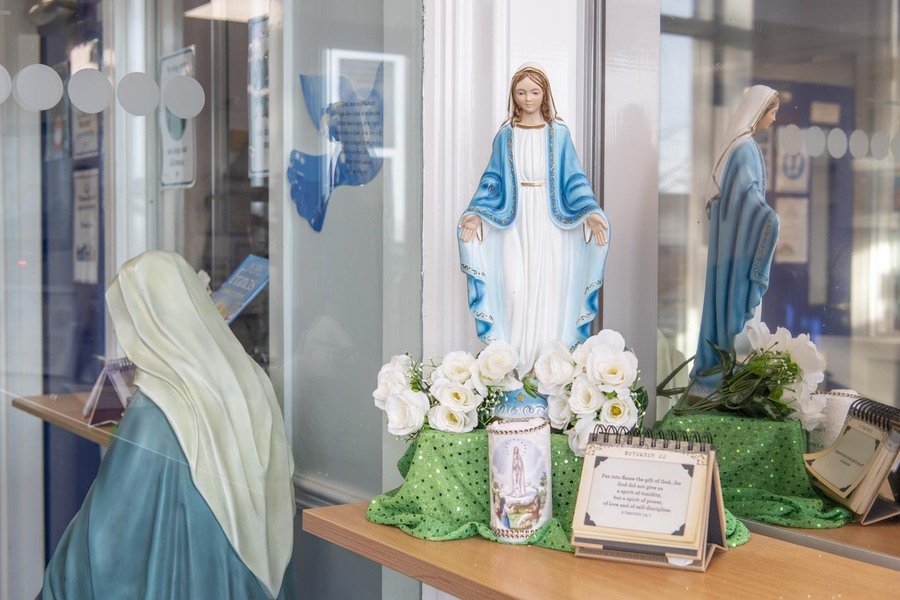 Home, school and parish co-operate in the preparation of children for the Sacraments of Reconciliation and Eucharist. The mutual support of home, school and parish is essential in ensuring the spiritual growth of our children. An act of collective worship takes place each day. This may be in class or larger groups.
Please note Religious Education is not only a discrete subject but is one that permeates the whole of the school's life and learning.
We are delighted to have been judged to be providing an OUTSTANDING RE education at Our Lady's. Below is the inspection report for you to read. We are very pleased with outcome and all the work of our staff has been rewarded.
The inspector commented on several occasions on how well behaved the children were and the loving and caring environment provided at Our Lady's.
'Our Lady's is a haven of tranquility.'