Friends Of Our Lady's
Committee Members
Chair: Mags Browne
Vice-Chair: Kerry Connor
Co-Treasurers: Gemma Webster; Andrew Magner
Co-Secretary: Liz Roarty; Paula Ofili,
Members: Colette Carolan, David Webster, Rosemary Poole, Bridget McDonagh, Natalie Jones
Welcome to our parents and friends of association page.
We are just beginning to get started with 'Friends of Our Lady's' below are our constitution and the minutes from our first meeting.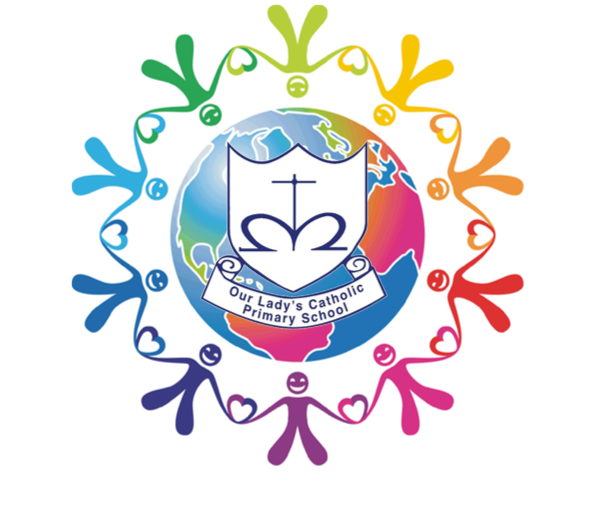 Key Dates
Race Night Meeting: Wednesday 12th April - 5pm in school.
Next AGM: Wednesday 4th October - 5 pm (All Welcome)
Note from the Chair
My name is Mags Browne and I am a parent of two children at Our Lady's. I would like to welcome all parents, grandparents and friends of Our Lady's to be encouraged to get involved in our PTA, even if you you only have a small amount of time. Everyone's time is valuable and welcomed. Our group depends on a continual cycle of parental involvement and without your support we cannot succeed. So please join us if you can.
Thanks
Mags Browne
FAMILY RACE NIGHT - FRIDAY 5TH MAY 6.30PM
Friends of Our Lady's Mission Statement
It is the mission of the Friends of Our Lady's to include all parents, carers, friends, governors and staff of Our Lady's RC Primary School.
The mission is to establish a close relationship between home and school by advancing the opportunity for all parents to become involved in the school community.
The Friends of Our Lady's group will:
* Provide assistance to teachers and other staff members
* Raise funds for educational materials and experiences for the pupils of Our Lady's RC Primary School.
* Support the school and family interaction.
* Provide a forum for sharing information and ideas to improve the school experience.
It is our belief that the team effort of the Friends of Our Lady's group will offer the best possible learning environment for the children of this school.