Lineham Farm Residential
We finished off the year with a fantastic residential to Lineham Farm. Two nights and three days full of adventure and fun. The children were amazing and the staff didn't want to come home! Photos to be uploaded asap (there are over 500!)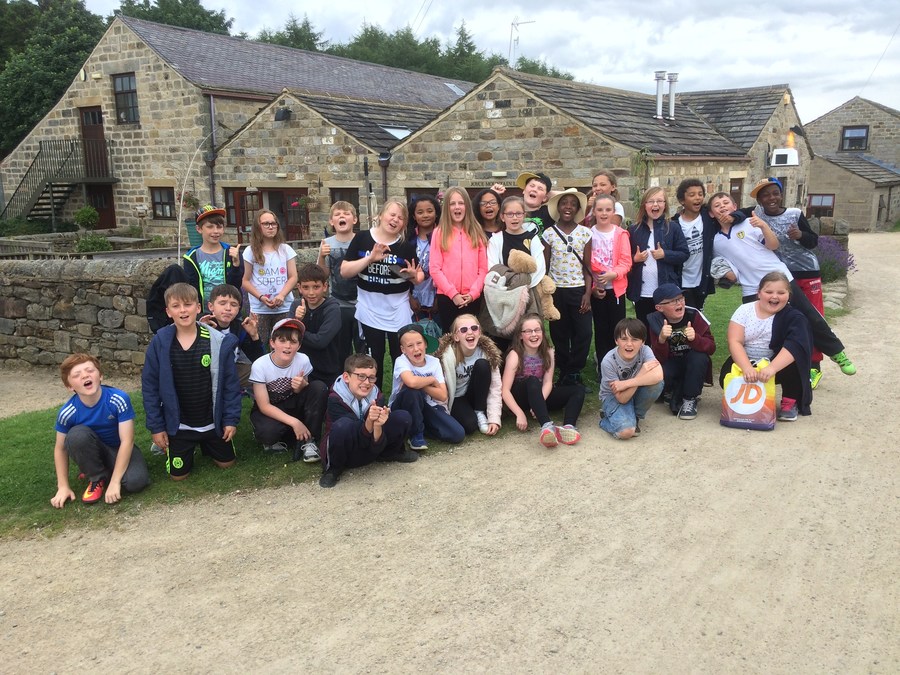 Seaside Trip
We had great fun at the seaside this year - some excellent building, digging and playing! We even found a mermaid!;-)
Year 5 Fun
Have a look at some of the fun things we've got up to this last term ...
French Afternoon
Year 5 have enjoyed learning about the country France - as their end of topic celebration they invited Year 2 to come to their class, which had been transformed into a French café. The Year 5's served a variety of French foods to Year 2 and helped them learn some basic french words.
Levers, Pulleys and Gears
We had a fun afternoon investigating how levers, pulleys and gears work. We really enjoyed making our own catapults too!
Water Resistance
We moulded different shapes out of plasticine and dropped them into water to see which shape moved easier through water. Each group had a challenge to make a boat that could float and hold as many passengers as possible without sinking!
Parachutes
As part of our Science topic on forces we carried out an experiment to see how the size of a parachute effected how quickly it would fall. Mr James helped us out a bit by dropping them from a greater height so we could get more reliable timings.
Christmas Jumper Day
We celebrated national Christmas jumper day - which jumper do you think is the best?
Dance
Year 5 enjoyed their dance lessons with Nicola from Leeds Rhinestones. Have a look at our video page to see their awesome moves!
Shelters
We have been writing our own stories about being stranded on an island. We had to think about what the island would be like and build a shelter to help us survive. Here are some of the models we made ...
Going for Gold
Year 5 enjoyed their golden day which was awarded to the class for good behaviour.
Biscuits
We had great fun during our technology topic - evaluating, designing and making biscuits! Yum, yum!
The Twits Freeze Frames
We chose our favourite part of the Twits and imagined how the characters would be feeling at that point in time. We used our freeze frames to help us describe the feelings.
Roald Dahl Day
Year 5 had a great time celebrating Roald Dahl Day. Have a look at some of the activities we got up to during the day.
Throlf - PE
The children worked hard developing a range of throwing techniques. These will be applied to a variety of sports over the coming weeks.