Year 3
Mrs Dickinson
Welcome to our class page.

Welcome back to a new half term and the lead up to a very special time of year!
I hope you and your family are fully refreshed and ready for a very busy few weeks and all the fun of Spring.
The Year 3 class page aims to provide you with all the details that you will need throughout the year. I will update the Photograph page on a regular basis. This will enable you to see what we have been working hard on in class.
On this page you are provided with details of what your child needs to bring to school each day. PE kits should remain in school for the duration of the half term. Our half term newsletters will also be added at the start of each new half term.
All homework will be made available on-line so forgetting to take your sheet home is no longer an excuse! Children are responsible for returning their homework by the due date. It is extremely important that you return your homework on time in order for me to mark it and get it back to you before the next homework is set.
Spelling lists are uploaded each half term. The words and the date they will be tested will appear together so you and your child know when the test will be taking place. Spellings will be tested on a Friday.
With every Learning Log task, I provide the children with a 'Prompt'. This gives the children ideas of what they might want to include in their work, I strongly encourage the children to be as adventurous and creative as possible with their Learning Log. They are provided with ample amount of time to complete each task.
Remember ....
In Key Stage 2 Homework is linked to our Good to be Green System. Children receive a warning every time a piece of homework is not handed in on time (or not having a correct PE kit), with no exceptions. If a child fails to bring 3 pieces of homework back on time, in the same half term, they will receive a Yellow Card.
As this is new for Year 3 the warnings for homework will begin after Christmas. This will allow all children to get into good homework habits. Please don't allow your child to miss out on class treats because of homework.
Creative Curriculum
We will be starting a new topic this half term. L.S Lowry will teach the children all about the life and work of this renowned artist. I do hope they enjoy this topic as much as they enjoyed our Stone Age to Iron Age topic. Please take a look at the photographs on our photograph page.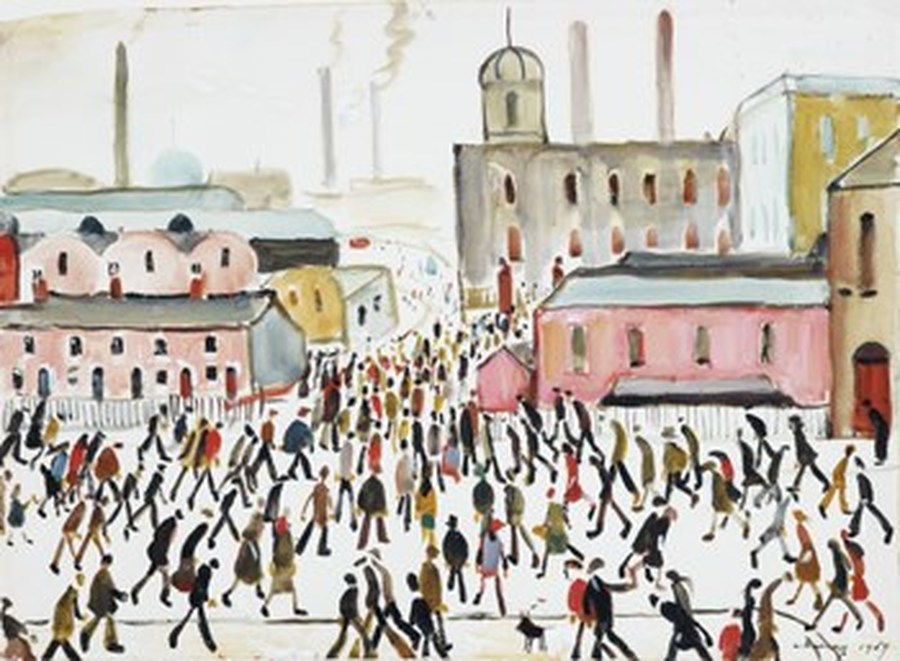 Money!
Please could all monies be sent into class in an envelope with your child's name on and what the money is for. Monday is the day we set aside time to process money. Thankyou.
Toast:Reminder that toast is free for all pupils. KS2 can receive toast from 8:45 every morning.
Reminders
Pumps
Please could all children have a pair of pumps they can wear indoors. if your child needs new pumps they are available from the school office priced £3.50. We will be happy to help your child find the correct size to fit them.
P.E Kit
This half term (Sprin 2) PE will be on a Friday afternoon. Please ensure your child has their PE kit in school on this day. A suggestion may be to keep the PE kit in school for the half term so it is always available when needed.
Reading Books
Please can you encourage your child to read at home. For every three books your child reads they will be rewarded with a merit. some children are really taking advantage of this easy way to top up there weekly merit count. Don't miss out!