Filey
A fantastic end to a brilliant year.
Lineham Farm
A brilliant time was had by the children and the staff at Lineham Farm. The children were an absolute pleasure to be around, we had lots of fun and discovered lots of hidden talents. The photographs show some of the things that we got up to but the whole experience will be one we never forget!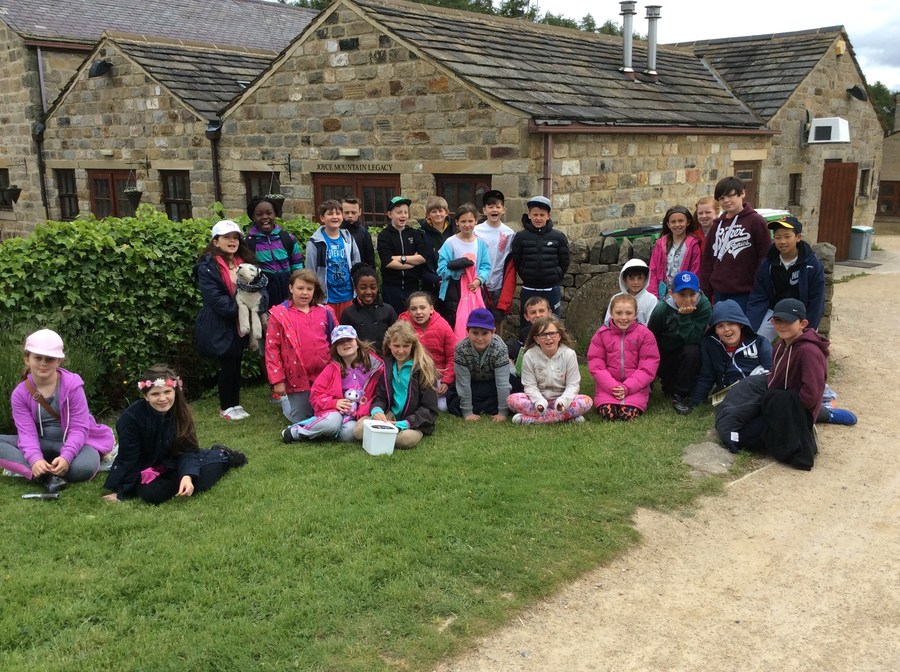 There are over 500 photographs -please check them out on a separate page.
Fairytales
Year 5 wrote their own Fairytales from a different characters point of view. They then published them - check out the photographs and read Alisha and Madison's Goldilocks story and Tanisha and Lloyd's Troll story.
Knowsley Safari Park
We had a fantastic day out with Year 2 - watch our Photostory below to see some of the wildlife we experienced.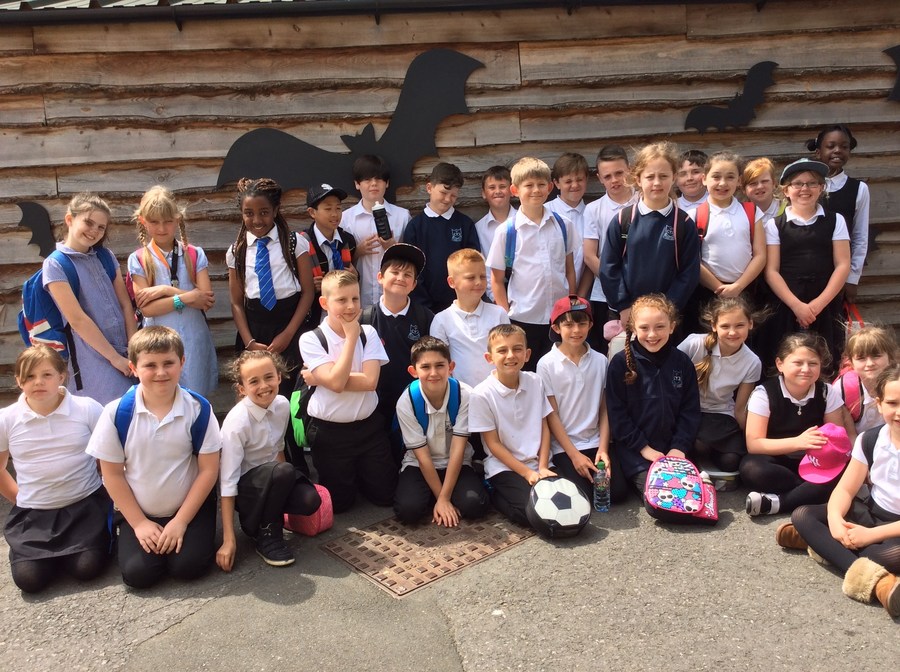 Science Investigations
Here's a few pictures from our science investigations. We have been mixing materials together and finding out what happens and whether the changes that occur are reversible. We had lots of fun. Check out some of the videos of the experiments on Year 5's video page.
Comments (3)
Show Comments
Maja W
(a couple of years ago)
I love the science experiments that we did i really liked the giants hand it looked like it was waving to us :) I also liked the fake snot although it smelt horrible but it was awesome!
Madison Leigh
(a couple of years ago)
I loved this investigation my favourite one was the fake snot one I loved that afternoon
Tanisha Kagande
(a couple of years ago)
Hi Mrs Ince :) I thought that the science afternoon was fantastic and marvellous,it was interesting to mix two different materials and to see the changes. My favourite investigation was everything that we did !!! I really enjoyed the fake snot, Mrs Ince put some on my hand, Ewww but I got her back when she wasn't looking :) :) :) As well the coke and mentors was good at the start and the vitamin and water was really intresting. When we did the Giants hand with carbon monoxide and vinager it was AWSOME I really enjoyed it :):):)
Roman Numerals
As part of our History topic on the Romans and the new Maths curriculum we have been learning about Roman numerals. We are so confident that Mrs Ince gave us a challenge to solve with a partner. Some of us had to match Roman numerals with the correct arabic number like a jigsaw and others had roman numeral multiplications to work out and find the answer in Roman numerals. We were all successful and we impressed Mrs Ince.
Making Puppets
Some staff from Corpus Christi Catholic College worked with Year 5 to design and create their own puppets - I think you will agree with the staff from Corpus, they did a fantastic job!
Dragon's Den Winners!
Well done to a group of our Year 5 children who got through to a gas safety poster final. They had to prepare for a Dragon Den's type final ... with Isabella producing a fantastic powerpoint all about gas safety. The team did a fabulous job and the judges commented on how well mannered and sociable the children were, something that we are very proud of! We are also very proud to say that our team won which means their gas safety poster will soon feature on the side of the Northern Gas Vans!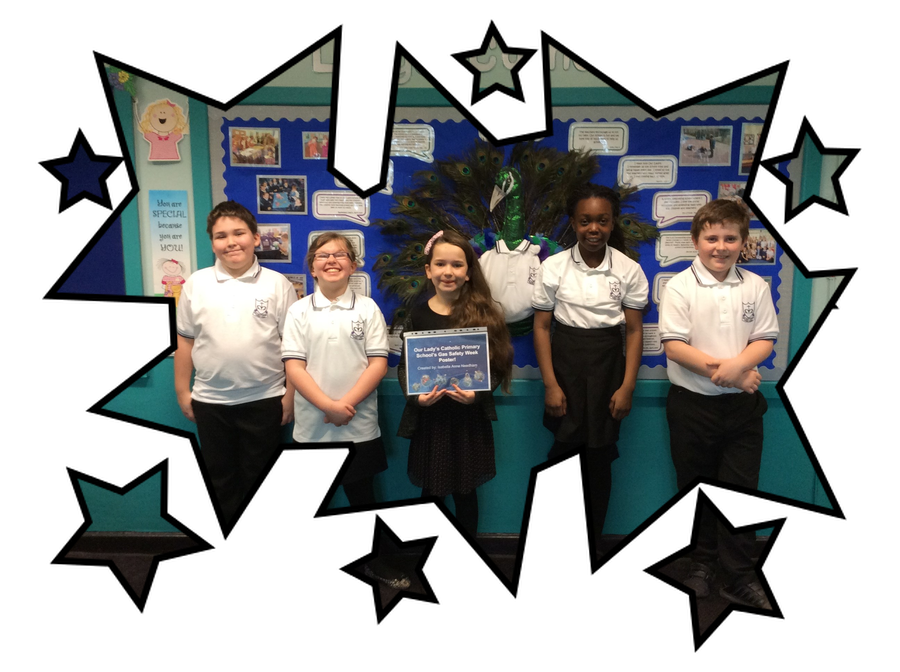 Reading with Year 2
During English lessons Year 2 and Year 5 have been learning about Traditional Tales. Year 2 have written their own fairytales and Year 5 have written their own fables. The children joined together to read their stories to each other.
French Food Afternoon
We transformed the Year 5 classroom in to a French café and invited Year 2 to join us, as they too had been learning about France. Year 5 served Year 2 various French foods, explaining what they were and encouraging them to sample the foods. Year 5 also spoke some French to them and we listened to French music. We all had a lovely afternoon.
PE - Leeds United Coaching
Science
We enjoyed the topic of forces. We tested parachutes of different size to find out about air resistance and investigated water resistance with different shapes of plasticine.
We also made catapults to support our understanding of levers.
Biscuits
Last half term we were learning about Biscuits in our Design and Technology lessons. Have a look below at some of the biscuits we designed and made - they were yummy!